Micro DAQ Terminal intercross-413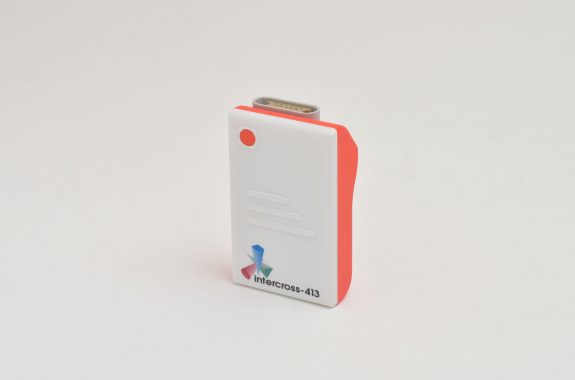 Integrated terminal to measure various electrophysiological data with simple operation.
Ultra small, wearable and accurate device that monitors electrophysiological measurement,
acceleration, respiration, pulse and others by changing connectors up to 4 channels.

Ultra light weight and high reliability which realizes long time measurement.
A wide range of connector for various measurement:
EEG, EMG, EOG, Respiration, EKG, Force, Pulse, Acceleration.

Simple operation and accurate measurement of 4 channels with a specialized software.
Micro DAQ Terminal  :   intercross-413

Input channel

4 Analog channels 

Measurement items

EEG,ECG,EMG,Acceleration, Respiration, Pulse

Input mode

Differential input

Amplification

1 to 12 times

Sampling rate

250Hz   500Hz   1kHz   2kHz

Input impedance

1GΩ

Resolution

24 bit

Communication

Bluetooth 

Trigger-in

1 channel  TTL

Battery

Lithium-ion battery (8 hours of continuous use)

Size / Weight

64㎜×37㎜×16㎜      38g

Active electrode

Mainbody supplies the power via an exclusive cable

Standard accessory

 1 charging cable      1 Manual


intercross-415-03

single-pole 3 channels




bipolar 1 channel

connecting to Dry electrode or Gel electrode

intercross-415-01

bipolar 4 channels

Respiration / Pulse




bipolar 2 channel

Acceleration 3-axis




bipolar 1 channel 

Dry electrode     

intercross-810

Gel electrode